My Girlfriend's Mother #2
Hello there, everyone! Today our sweet sinner got in front of themselves. It seems like everyone is horny and wants to fuck something, but that works perfectly for us. Like this amazing couple, for example. This lucky dude ended up this afternoon by fucking on his gf's mom. That horny blonde is always after some fresh young cock, so today she hit on her daughter's boyfriend. And the guy could not say no, but, hey, just look at that hottie, who can blame him?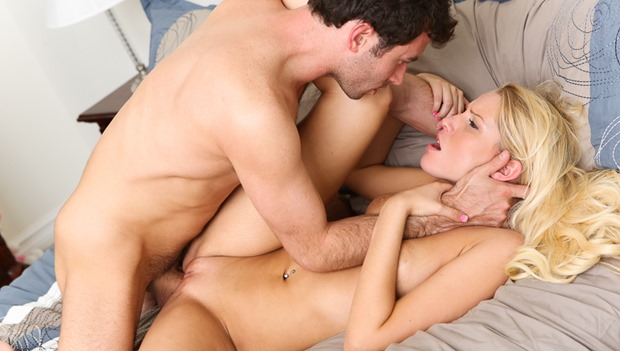 So the horny mom  and that dude were talking about the importance of sex in a relationship. She said that she knows well her daughter and knows how important sex is for her. He got scared a little and the mom, seeing that, offered to help him. She will test his fucking skills and will teach some things if needed. Well, at least that was her excuse. If you ask me, she was after his cum from the very beginning, but at least she found that excuse. So watch her having him licking on her eager pussy, then spreading her legs for him and waiting for his hard thick cock to penetrate that hole. And for the great finale, the horny mom will take all the cum this dude has in his balls. Watch here another lucky guy fucking his gf's mom.
See this MILF getting fucked by her daughter's boyfriend!